About Ettinger & Vickers Solicitors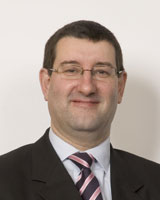 Ettinger & Vickers was established in 2005 by Graham Ettinger and Amanda Jane Vickers to provide a high quality service to clients in conveyancing, wills, probate and business law.
Graham Ettinger brings together a commercial and legal background having spent 15 years in business before being admitted to the Law Society as a solicitor in January 1998 and has over 22 years experience .
Sarah McCaffrey has joined the practice as a trainee solicitor and assists clients in a range of services including employment law, wills and probate. Prior to joining the firm Sarah worked for an Employment advisor service advising employers on a wide range of issues from their employment documentation to tribunal issues.
Louise Grieve joined the Conveyancing team at Ettinger & Vickers in 2019 having previously worked within a Wills & Probate department at a different firm. Louise has worked within the Legal Industry for over 4 years, since graduating from the University of Chester with a Bachelor of Arts in Law with Criminology. She has gained experience dealing with sales, purchases and re-mortgages of both Freehold and Leasehold properties.
Office in Little Sutton
Our office was opened in Little Sutton serving clients across Ellesmere Port, Cheshire and Wirral. We moved to larger premises in 2019.
The office is managed by Marian Murray  who has an extensive background working in legal practise and is supported by a friendly and helpful administrative team to assist you in dealing with all your enquiries.