Boundary disputes
Issues with neighbours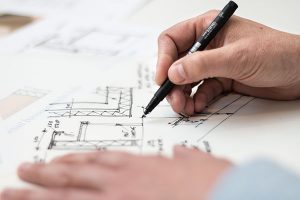 We hope that boundary disputes can be resolved by discussion before needing to involve us but we can help you
Initial consultation to see if you should involve legal representation about behaviour of a neighbour
You need to review a boundary before selling you property
Your neighbour has sent you a letter from their solicitor about a boundary
Boundary disputes typically occur when two people both believe they have the right to a piece of land. They often begin when one person puts up a fence or wall on land which another person thought belonged to them.
The best way to avoid a boundary dispute happening in the first place is to try and firmly establish the boundaries of the land before you change anything. Even work which you do not think will change anything could lead to trouble if you are not cautious.
For example, if you intend to replace a hedge with a fence, you should bear in mind that a fence will set a far more specific boundary than the hedge did, and this could lead to a boundary dispute if your neighbours do not agree with where you have put it. For this reason, you should never change or add a boundary divider without checking with your neighbours first.
We will usually charge per hour and depending on the complexity of the case.
The costs vary depending on your circumstances so please book a consultation, which can be made in person on remotely, please call us or complete our form.
Land registry
In order to properly establish a boundary, you should first gather as much information as possible about your property and the properties bordering it. Consult your title deeds and obtain information from the Land Registry. This should give you some idea of where your property begins and ends.
In many cases, the boundaries of property are only vaguely defined, so existing documentation may not give you exact information. The best way to deal with this situation is to reach an agreement with your neighbours on where the boundary should be. Obtaining help from a solicitor or chartered surveyor is an option at this point if you are concerned about the outcome.
"Thank you very much for all your help"
"Graham was genuinely interested in doing the best for us"